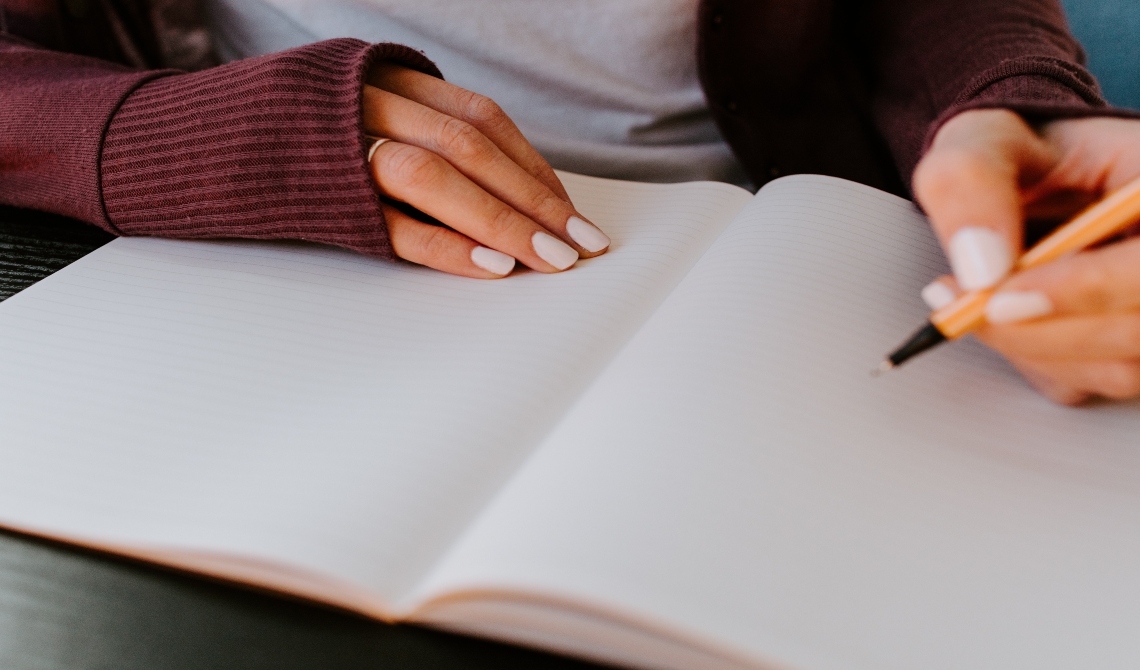 The United States' "tough on crime" policy for the past decades has left the country with two problems: prison overcrowding and the high cost of mass incarceration.
Probation helps alleviate these issues by providing eligible individuals an alternative to prison and jail time. This sentence lets offenders have controlled access to community services.
However, the supposed solution itself has its shortcomings. For instance, some argue that probation fees only worsen the conditions of an already vulnerable population. This reality check is one reason probation is not always ideal for convicted people. 
Suppose you have a friend or family member on probation. In that case, knowing how to write to a judge who can terminate probation may help improve your loved one's chances of getting an early release.
LookUpInmate.org is a free, one-stop online resource for information regarding inmates, jails, prisons, and correctional institutions in the U.S.
Read on for more information and tips on writing letters of support for probationers and writing and sending one to the relevant authorities.  
How to Write a Letter for
Early Release From Probation
There is no universal template or one correct format for writing letters of early release from probation. However, like other formal written requests, your letter must be factual, well-structured, and straightforward.
Letters from family members, colleagues, and friends may significantly help inmates get an early discharge from probation.
Consequently, writing understandable and persuasive letters for early release from probation is essential. 
Here are some suggestions to help you draft a support letter:
Format and Content
Consider adopting a formal business letter format for your letter. Ensure that you check your spelling, grammar, and tone. 
 You can ask a professional to proofread the letter, especially if you want to be more thorough and persuasive but do not have solid writing skills. Taking these steps can help improve your letter's credibility.
Meanwhile, here is a sample content flow of an early probation termination letter:
Introduce yourself in the first paragraph. You can state your first and last name, occupation, and employment status in this part.

Describe your relationship with the probationer in the second paragraph.

Additionally, you can draw attention to their exemplary traits in this section and narrate memorable experiences with them.

In the third paragraph, give concrete reasons for your confidence in the probationer's progress. Tell the presiding judge the applicant for early release is a good person and unlikely to reoffend.
You can also elaborate on how you and your community plan to provide the candidate with a nurturing social environment.

Lastly, conclude your letter by reiterating its accuracy. Restate or summarize your argument for why the individual deserves

early release from probation

.
Sample Letter
Note that the premise of this probation release letter is that a previous employer acts as a character reference vouching for the probationer's work conduct. 
RE: [probationer's full name], DC# (a number assigned by a corrections department)  
Dear Honorable Judge, 
I am [former employer's full name]. I want to support [probationer's full name]'s early release.
I have known [probationer's name] since [the year the employer first met the probationer] after he arrived at [employer's company name], where I recruited several former inmates. 
Many probationers start with little to nothing, but [probationer's name] effectively manages his time and resources.
I have also witnessed [probationer's name]'s growth into becoming a law-abiding and respectable citizen. This person has sometimes even guided other young men to lead exemplary lives.
Along with being well-read and educated, [probationer's name] is also a gifted artist and creative person. He not only enjoys strong family ties, which many former inmates lack, but he also has consistent community support.
I am confident that [probationer's name] will carry on being an honorable, law-abiding, and diligent person after his release from probation.
Sincerely,
[Your full name]
[Contact information, such as email or phone number] 
How Do You Write Other Letters to the Judge?
Suppose you plan to write other letters to the judge on behalf of an inmate. In that case, the following sections offer suggestions for composing the letter.
How Do You Write a Letter to a Judge for Early Release?
Ensure to direct your appeal to the appropriate decision-maker. Suppose you are petitioning for a person to receive parole. In that case, the letter you write and send must go to the parole board instead of the presiding judge.
When composing an early release letter to a judge, aim to be direct and precise without omitting crucial information. Clearly state your reasoning for believing the defendant deserves early release.
Suppose you request an incarcerated individual's compassionate release for health reasons. The letter should include their prognosis (expected disease development).
The following tips can help you draft a letter to a judge to request release from jail:
Identify yourself, write the inmate's

case number

or name, and describe your relationship with them.

Discuss the favorable aspects of your connection to the defendant, and give examples.

Explain why the defendant deserves release, and support your belief that they will refrain from committing any more offenses.

Sign and date the letter and forward copies to the defense and prosecution when necessary.
How to Write a Letter to a Judge for Compassionate Release?
When you prepare a compassionate release letter, it must include the following details:
A statement calling for compassionate release

Other helpful supplementary information, like medical or familial circumstances

The particular provision under which the application is being submitted

How the offender fulfilled the requirements of the particular provision

The offender's release plan
Early Termination of Probation
in the U.S.: An Introduction
Below are three factors that play into the early termination of probation.
Eligibility for Early Termination of Probation
Are you on felony probation and have served at least three years of your probation sentence? If so, you may be eligible for an early probation termination.
Your chances of getting released early may improve if you meet the following criteria:
There are no new arrests (other than non-serious traffic offense

s).

There was no probation revocation in the past two years.

All

restitution has been paid

.
You may qualify for early probation termination despite outstanding probation fines and fees, but you must pay restitution.
Proof of Completion of the Probation Terms
You also must demonstrate that you have completed the requirements of your probation. 
Here are some probation requirements that you might have to meet:
Take alcohol classes

.

Complete

a specific number of

hours of therapy

.

Perform

a specific number of

hours of

community service

.

Pay restitution

.
Say you've met every requirement above but still have outstanding probation fines and fees. In that case, your chances of getting early probation termination will likely be lower.
Filing a Well-Supported Motion for Early Termination of Probation
In criminal law, if you want to apply for early release from probation, you must submit a motion for early termination of probation in the court presiding over your case.
This process requires you to draft an official court pleading with supporting documents, so you should consult a lawyer.
Ideally, you should consult the attorney who represented you when you got sentenced. Still, any good criminal defense lawyer or public defender should be able to help you.
Reason You Might Be Denied
Early Termination of Probation
Generally, an individual's chances of getting released early from probation depend on the nature of their criminal case.
Judges will likely deny applicants who committed high-level criminal offenses like DUI (driving under the influence) and domestic violence. Moreover, equally important are the penal codes and state laws governing probation. 
For instance, the 2022 Florida statutes state that the Department of Corrections can only recommend early termination of probation to the court if the following conditions are met:
The probationer

complied with probation terms satisfactorily.

The probationer

did not violate the terms or conditions of supervision.

The probationer

paid all court-imposed financial sanctions, including fines, court costs, and restitution.
Relevant authorities can recommend early termination any time before the expected termination date.
Let's say you have had a record of probation violation. For example, you owe money, have unmet obligations (like missed classes or community service hours), or your probation officer objects to your early probation termination. In that case, the presiding judge will likely deny your motion.
Early Termination of Probation
: Keeping Compliant During COVID-19
The COVID-19 pandemic has significantly impacted many vulnerable communities, including probation clients.
For example, probation services worldwide swiftly moved from physical to virtual supervision. Rather than probationers visiting offices to meet with their probation officers, appointments took place via phone or video call.
Moreover, many states and countries temporarily suspended some probation activities, including community service programs (mostly group-based), drug tests, and other activities requiring face-to-face contact).
Still, individuals who wanted an early termination of their probation situation did not slack off on their probation duties. COVID-19 should not hinder probationers to consistently report to their probation officers.
Good-standing probationers provided urine samples (when required) or attended classes outside of the classroom. While these changes are unprecedented, you don't want to lose focus due to COVID-19 restrictions. 
If you're a probationer, you can use this opportunity to demonstrate to the court "good cause" and that you intend to fulfill your obligations.
Borrow a friend's computer or phone to attend virtual classes.

Call your

probation officer

promptly and ask them for advice if your classes or

conditions of probation

are not yet in operation.

Explore ways to fulfill your

community service

obligations by volunteering at essential services such as homeless shelters and rescue missions.
If you struggle to get released from probation, seek legal advice from a competent attorney.
Example Motion for
Early Termination of Probation
Regardless of the jurisdiction, sample motions for early probation termination usually require similar information.
For example, North Dakota and Colorado forms for early release from probation require the following details:
Basic information regarding the defendant, such as their complete name, signature, and address

Sentence date

The expected termination date of probation
Frequently Asked Questions
1. What are the rules of probation in the U.S.?
Probation or community control is a court-ordered sentence that, under specific conditions, spares individuals from serving their time in jail or prison.
This supervised release requires probationers to routinely report to the probation officer assigned to their case. 
Criminal law officers supervise the probationers' involvement in court-mandated rehabilitation and treatment programs, including community service.
Additionally, probation requires people convicted of specific misdemeanors and felonies, especially those with substance abuse diagnoses, to follow conditions of probation, such as submitting to drug and alcohol tests.
The probation period or years of probation varies depending on the context and nature of the offense.
2. How do you write a letter of leniency to a judge?
Start your leniency letter with a note addressed to the court. Consider mentioning the sentencing judge's name rather than simply writing "Dear Judge." Include a case number so that the magistrate immediately recognizes the case.
Then, include a brief introduction explaining the letter's purpose. Remember to state that you are writing on the defendant's behalf and pleading for leniency.
3. Can you get off probation early in the U.S.?
Yes. Probationers can get early release orders under the following circumstances:
If you've completed at least one year of

supervised release

, an experienced

criminal defense attorney

can petition the court.

Say you've served half of your

probation period

. In that case, you can file for an early probation release with the help of your

probation officer

.
4. Can you travel on probation in the U.S.?
Traveling to another state or region is usually possible when specific probation terms allow it. 
However, individuals who committed a felony, such as sex offenders, may have to serve mandatory minimum jail or prison sentences.
Jurisdictions may also limit felons' mobility, especially high-risk offenders.
References
1. Early Termination of Probation
https://gjp.org/early-termination-of-probation/
2. Roadmap to Reentry
https://roadmap.rootandrebound.org/understanding-cleaning-up-your-criminal-record/expungement-appendix/motion-for-early-termination-of-probation/
3. The 2022 Florida Statutes (including 2022 Special Session A and 2023 Special Session B)
http://www.leg.state.fl.us/statutes/index.cfm?App_mode=Display_Statute&URL=0900-0999/0948/Sections/0948.04.html
4. Motion to Terminate Probation
https://www.docr.nd.gov/sites/www/files/documents/Parole_Probation/Motion%20To%20Terminate%20Probation.dotx
5. How can I have my probation/supervised release terminated early?
https://www.tnep.uscourts.gov/faq/probation/27
6. Can I Travel Out of State While on Probation?
https://www.hg.org/legal-articles/can-i-travel-out-of-state-while-on-probation-47016