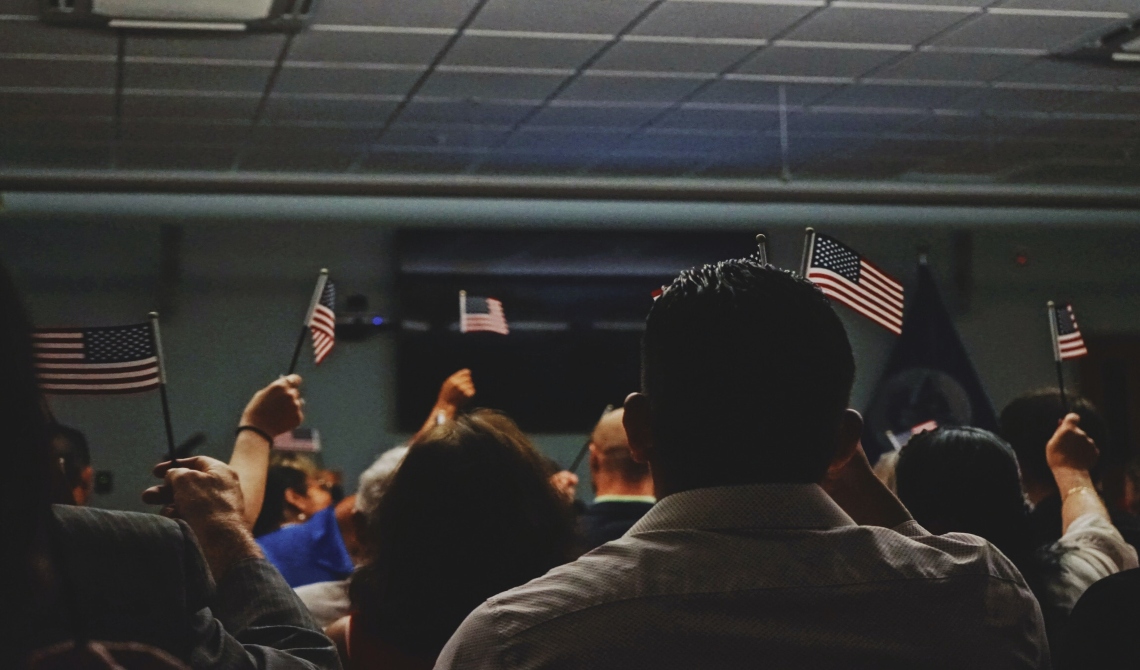 Undocumented immigration is a dangerous path of entry to any country. Illegal immigrants face arrest, detention, and deportation, which can hamper their chances of legal entry into the United States.
The U.S. provides pathways of entry into the country, like the Parole in Place (PIP) program. But what is PIP, and who can benefit from this program?
How can you apply for PIP, how long is the application process, and how much does it cost?
This article tackles parole in place (PIP), an immigration policy intended to guide undocumented aliens into a pathway for legal entry into the U.S.
You'll know who can apply and benefit from PIP, understand the application process, and know the expenses involved in applying.
Finally, you'll get an estimated timeframe, from application to approval or denial, and learn the dos and don'ts of applying for PIP.
Suppose you have a loved one detained by immigration authorities due to immigration policies. You can help by locating their detention facility, acquiring their detention records, and getting in touch with a good immigration lawyer.
LookUpInmate.org can help you find immigration detention centers in Texas, California, Arizona, Florida, New York, and other states. You can get links that will direct you to the facility's website and contact information. This site makes searching easy as it categorizes facilities by state and provides direct links to public records you need.
What Does Parole in Place Mean?
Parole in place, or PIP, gives aliens with specific qualifications the chance to obtain a green card to live and work inside the U.S.
Considerations to Take Into Account
The benefits of the PIP don't always guarantee entry. Other reasons may cause the denial of entry of a foreigner into the U.S.
Examples of reasons that can deny an alien entry into the U.S. are people with contagious or infectious diseases of public health significance and drug abusers (or drug addicts).
What Issues Does Parole in Place Address
PIP addresses a specific issue concerning U.S. Armed Forces personnel on active duty (or full-time status) and have relatives who are not citizens of the United States. The program addresses the possible problems of enlisted personnel worrying about their families not having lawful permanent resident status in the U.S.
Fact Sheet: Military Parole in Place (MIL-PIP)
The Military Parole in Place (MIL-PIP) program is for active duty members of the U.S. military who have family members and relatives that are undocumented aliens. Under this program, the family members can apply for permanent legal status to ensure work and family unity.
Parole in Place (PIP) for the Families of Certain Military and Veterans
The primary benefit of a family member getting a PIP is that they can't be deported. However, they must renew this benefit every year.
Family members who are PIP beneficiaries have the opportunity to adjust their immigration status to permanent residents in the U.S. as long as an immediate family member is a US citizen.
PIP beneficiaries can eventually apply for U.S. citizenship.
Parole in Place Eligibility
PIP is open to a select group of people that meet the requirements. Those eligible can be considered for the PIP one-year increment discretionary benefit once approved.
However, the Trump administration set restrictions on the PIP program, which resulted in a rise in denials.
Who's Eligible to Apply for Military Parole in Place?
You are eligible to apply for a MIL-PIP if you're a spouse, widow, widower, son, or daughter of any of the following:
An active on-duty member of the United States Armed Forces
A person serving in the Selected Reserve of the Ready Reserve
An individual (whether still living or already dead) who served in an active-duty role in the military or Selected Reserve of the Ready Reserve and wasn't dishonorably discharged
A military identification card, such as the CAC (Common Access Card), can provide standard identification for active duty military personnel.
Who's Not Eligible to Apply for Parole in Place?
PIP is for close relatives of military personnel who have not yet been admitted or have gone through the immigration process. However, aliens who have legally entered the U.S. and have an expired immigrant visa are not eligible for the PIP program but may apply for deferred action.
How Much Does the PIP Program Cost?
The immigration fee is free for PIP applications. However, once your relative becomes a PIP beneficiary and applies for a work permit, they'll have to file Form I-765 (Application of Work Authorization) and pay a filing fee.
The filing fee is $410, payable to the DHS (United States Department of Homeland Security).
How to Apply for Parole in Place
If you think you're eligible for PIP, you'll need to undergo an application process to get approved. The agency handling PIP applications is the U.S. Citizenship and Immigration Services or USCIS.
The application process starts with providing a cover letter. You must compose a cover letter addressed to the local USCIS office director. You'll need proof of your relationship with the service member or veteran.
Also, you must prove that your unlawful presence in the U.S. caused distress and concern to your loved one in the military.
Prepare Form I-131
The next thing you'll do is complete Form I-131 (Application for Travel Document). You'll need to complete this form and handwrite "Military PIP" in its part 2 section. There's no fee required at this point.
Submit G-1145
You'll then have to accomplish Form G-1145 or the E-Notification of Application or Petition Acceptance. This form allows you to receive email notifications when the USCIS receives your application form.
Submit Supporting Documents
After completing the forms needed for the application, you'll be required to provide:
Evidence of family relationship
Evidence of the applicant's family member's military service
Evidence of a service member's U.S. citizenship or permanent residence
Proof of identity or nationality like a driver's license, birth certificate, or any government photo identification
Two passport-size photos of the PIP applicant
Evidence of any additional favorable discretionary factors
Certified criminal disposition (if relevant)
Statement about the last entry
Adjustment of Status via Parole in Place for Family Members of U.S. Citizens in the Military
The adjustment of status is changing one's immigration status from temporary to permanent residence by acquiring a green card.
U.S. immigration law provides a pathway to permanent residence status,  naturalization, and citizenship for qualified undocumented immigrants through the PIP.
Step One: Determine the Eligibility for a U.S. Green Card
A key determiner of eligibility in applying for a green card is being an immediate relative of a U.S. citizen. An immediate relative is any one of the following:
Spouse or husband
Parent
Unmarried children under 21 years of age
Step Two: Determine Eligibility for PIP
A key determiner of eligibility is an immediate relative of the following groups of U.S. citizens in the military.
A U.S. Armed Forces member on active duty
A Selected Reserve of the Ready Reserve member
A former member (living or deceased) of the two groups that didn't get a dishonorable discharge
Step Three: Apply for PIP Approval
After determining eligibility, you can apply for PIP approval. (See the section How to Apply for Parole in Place)
The PIP program provides a relatively more accessible way for undocumented immigrants currently inside the country and who having relatives that are U.S. military service members.
Without the PIP program, immigrants who unlawfully entered the country should return to their original country and apply for reentry through consular processing.
Step Four: Apply for Adjustment of Status
You must have the necessary forms signed by your U.S. citizen relative before submitting them. Once done, gather all supporting documents and submit them for approval.
You can also seek legal advice from a law firm focused on immigration to ensure all documents are ready for submission.
Discretionary Options for Military Members and Enlistees and Their Families
The U.S. Congress acknowledges the sacrifice of its military personnel and provides discretionary options for family members with immigration problems.
Here are the discretionary options provided by the U.S. government:
Immigrant Military Members and Veterans Initiative (IMMVI)
Parole in Place
Deferred Action
Filipino World War II Veterans Parole Program
Immigrant Veterans and Military Members Initiative (IMMVI)
The IMMVI is a joint initiative of the DHS and VA (Veterans Affairs) to provide benefits to U.S. military members, immigrant veterans, and their immediate families.
Included in this initiative is a means of bringing back U.S. veterans and their immediate families into the country.
How to Request the IMMVI
You must complete the following forms and submit the supporting documents:
Fill out form I-131 or Application for Travel Document. You must write "IMMVI" at the top of the form, then check 1e or 1f in Part 2.
Complete form I-134 or Declaration of Financial Support and have it signed with your full name.
Provide documentation that supports a relative's military service in the United States like DD Form 214 (also called Certificate of Release or Discharge from Active Duty), NGB Form 22 (also called National Guard Report of Separation and Record of Service), or any official service or discharge document.
Submit evidence of significant public benefit or urgent humanitarian reasons.
Give evidence of any additional favorable discretionary factors.
Addresses to Send the Request
You can submit your IMMVI application to the following addresses:
For U.S. Postal Service (USPS):
USCIS
Attn: HP IMMVI
P.O. Box 660865
Dallas, TX 75266-0865
For FedEx, UPS, and DHL deliveries:
USCIS
Attn: HP IMMVI (Box 660865)
2501 S. State Hwy. 121 Business
Suite 400
Lewisville, TX 75067-8003
Benefits of Parole in Place
People eligible for PIP can enjoy the following benefits the U.S. government provides.
Protection From Deportation and Unemployment
The primary benefits of PIP are protection from deportation and the ability to stay and work in Pennsylvania, Illinois, Washington, Michigan, Ohio, New Jersey, and other states in the US. Immigrants who enter the country without inspection may serve jail time, get deported, or be banned from immigrant benefits and relief. 
Exemption From Penalty
PIP beneficiaries are exempted from penalties associated with unlawful entry into the United States. Physical presence in the country without proper authorization is a civil case violation. The DHS can subject a person in violation to removal proceedings and get them deported.
Adjustment of Status
A PIP beneficiary can adjust their residence status and secure a green card. Immediate family members can get an immigration visa and adjust their status.
Deferred Action
The USCIS can grant deferred action to an unlawfully present immigrant inside the United States. Deferred action beneficiaries enjoy exemption from deportation for a given amount of time. You can be eligible for deferred action for up to two years.
Who Is Eligible for Deferred Action?
Individuals eligible for deferred action are the spouse, parent, or child of either one of the following:
A U.S. Armed Forces member on active duty or full-time status
A Selected Reserve member of the Ready Reserve
A former member (living or deceased) of the U.S. Armed Forces who served on active duty (or full-time status) or in the Selected Reserve of the Ready Reserved and wasn't dishonorably discharged
An enlistee in the Defense Delayed Entry Program (DEP)
The Delayed Entry Program(DEP) is also called the Future Soldiers Program. DEP allows individuals to sign up for the military before they ship out for initial training.
Those in the DEP are unpaid and not subject to the UCMJ (Uniform Code of Military Justice).
How to Request Deferred Action
You can request deferred action by submitting the following to the USCIS office in your area:
A letter declaring the basis for your deferred action request
A copy of DD Form 4 (also called the Enlistment or Reenlistment Document)
Evidence of any additional factors that supports a favorable exercise of discretion through deferred action
Proof of family relationship to a military member, veteran, or enlistee, like the following:
Marriage certificate
Documentation of termination of a previous marriage
The birth certificate of a son or daughter
The birth certificate of a military member with the parent's name
Proof of enrollment in the (DEERS) Defense Enrollment Eligibility Reporting System
Proof of U.S. residence at the time of the military service member's death (If you are a surviving family member)
Proof of identity and nationality
A document you used to enter the U.S. lawfully (if applicable)
Form G-325A (Biographic Information)
Two copies of identical, color, and passport-style photographs
FWVP: Filipino World War II Veterans Parole Program
More than 260,000 Filipinos fought for the United States during World War II. An estimated 26,000 of these veterans became U.S. citizens, making their immediate relatives eligible to come to the United States through the FWVP.
Individuals who can apply for FWVP are the following:
The spouse of a Filipino veteran
The Filipino veteran's son(s) and daughter(s), including their spouses and unmarried children under 21
The Filipino veteran's brother(s) and sister(s), together with their spouses and unmarried children under 21
PIP Denials
A PIP application can be denied if the applicant has a criminal conviction on their record. Any negative history in an applicant's record can result in inadmissibility and removal or deportation from the United States.
No Guarantees With Parole in Place
PIP is a waiver for unlawful presence in the United States that provides no guarantees. Still, the program can benefit military families cherishing their family unity despite the adverse factors affecting their lives.
Frequently Ask Questions
1. How long does approval for parole in place take?
The processing time may take about five months, but this is only for the application process. USCIS doesn't account for the time required to complete and gather application forms and supporting documents.
2. How long does the application process take?
The median time for a PIP application processing may take approximately four to five months. Medium time represents the time it takes to complete half of the process.
3. Who should not request parole in place?
Individuals with a criminal conviction or other serious adverse factors shouldn't apply for parole in place.
4. Can parole in place be used for other family members?
Only immediate family members of U.S. military personnel (active or veteran) can apply for PIP.
5. Is parole in place given to everyone that applies?
PIP is given to eligible applicants without any reason that may hinder approval, like a criminal record.
6. On Form I-131, under "Part 2, application type," which box should be checked to indicate that I'm applying for parole in place?
According to the USCIS, you must handwrite "Military PIP" in the application type in part 2 of the form to indicate that you're applying for PIP.
7. Can I apply for parole in place while I'm in removal or deportation proceedings?
Yes, you can, but you need to persuade Immigration and Customs Enforcement (ICE) to end the removal proceedings or to reopen a case in the immigration court through a motion.
8. What if I have a criminal conviction?
Immigrants with criminal convictions should consult with an immigration attorney if it's possible to use a U.S. inadmissibility waiver or a post-conviction relief.
9. Is parole in place still available?
Yes, the PIP program is still available for eligible immigrants unlawfully staying in the United States.
10. How long is PIP good for?
The PIP protects against deportation and provides employment authorization and legal stay in the United States for one year.
11. Will USCIS require an interview?
An immigration officer may or may not require an in-person interview. However, if an in-person interview is scheduled, it is generally brief.
12. When can I apply to adjust my status?
You can apply for status adjustment after you've applied for a PIP.
References
1. Military Parole In Place
https://curbelolaw.com/military-parole-in-place/
2. 8 U.S. Code § 1182 – Inadmissible aliens
https://www.law.cornell.edu/uscode/text/8/1182
3. I-765, Application for Employment Authorization
https://www.uscis.gov/i-765
4. Parole in Place for Military Families
https://citizenpath.com/parole-in-place/
5. G-1145, E-Notification of Application/Petition Acceptance
https://www.uscis.gov/g-1145
6. Discretionary Options for Military Members, Enlistees and Their Families
https://www.uscis.gov/military/discretionary-options-for-military-members-enlistees-and-their-families
7. DHS/ALL/PIA-092 Immigrant Military Members and Veterans Initiative (IMMVI)
https://www.dhs.gov/publication/dhsallpia-092-immigrant-military-members-and-veterans-initiative-immvi
8. Filipino World War II Veterans Parole Policy
https://www.federalregister.gov/documents/2016/05/09/2016-10750/filipino-world-war-ii-veterans-parole-policy
9. Historical National Median Processing Time (in Months) for All USCIS Offices for Select Forms By Fiscal Year
https://egov.uscis.gov/processing-times/historic-pt