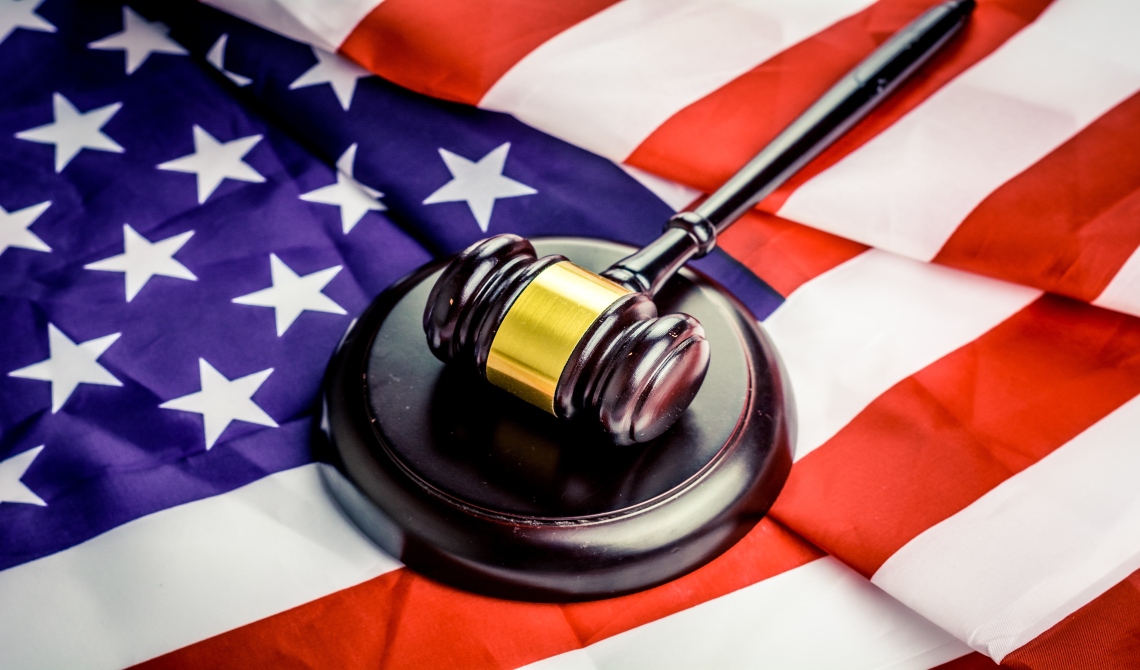 In the United States, the average time served by state prisoners released in 2018 was 2.7 years. These inmates served about 44% of their maximum sentence length before their initial release from state prison.
These figures indicate that prisoners, including those with long prison sentences, have a chance for early release even without completing their full sentence.
Who is the prisoner who received the longest jail sentence ever? What about the prisoner who served the longest sentence in the United States?
Who are the other notable prisoners who received lengthy prison sentences, and what crimes did they commit to receive such sentences?
Is there a chance for long sentences to be reduced? What should the prisoner do?
This article lists the notable individuals whose crimes have convicted them to serve long prison sentences.
It also identifies the prisoner who served the longest jail sentence and discusses the longest prison sentence served in the U.S.
Additionally, this article briefly discusses how lengthy sentences can be reduced.
Throughout history, prisoners have served varying sentence lengths based on their crimes. Some of these inmates hold the record for the longest time served in their respective countries.
LookUpInmate.org provides a convenient online search tool to help you locate inmates serving long sentences in various U.S. prisons.
What's the Longest Jail Sentence Ever?
Worldwide, some prison sentences throughout history exceed a human's average lifespan. One case reached 10,000 years for a single count of murder. Another case exceeded 140,000 years for multiple counts of fraud. Others are given maximum jail time for their crimes but are released early.
Longest Prison Sentences Ever Given in History
Many prisoners have served sentences ranging from hundreds to thousands of years. The following are some notable criminals with such long sentences:
Bobby Joe Long
Bobby Joe Long, whose full name is Robert Joseph Long, conducted an eight-month killing spree in 1984 in Tampa Bay, Florida.
In his younger years, he developed a hatred for women, and in the early 1980s, he would use newspaper ads to find victims. He would then assault, rape, and murder his victims, totaling 10 murdered women.
After authorities caught Long, they charged him with murder and sexual assault. The court sentenced him with the death penalty, 28 life sentences, and 99 years in jail.
Did You Know?
Lisa McVey, one of Long's victims who survived, was only 17 when he abducted and assaulted her. She played a significant role in providing the necessary testimony to track Long and bring him to justice.
When Long was executed in May 2019, two surviving victims, including McVey (who goes by the name Lisa McVey Noland), witnessed his execution.
Billy Joe Godfrey
From 1995 to 1999, Billy Joe Godfrey committed horrible sexual acts against two children aged 8 and 13. When authorities caught and convicted him, Godfrey pleaded guilty.
Prosecutor Brendon Fox labeled Godfrey's case as among the worst he had encountered. Judge Ronald White, who delivered the sentence, mentioned that Godfrey would never breathe free air.
Did You Know?
It was only in October 2014 that Godfrey's victims came forward, leading to his sentencing in 2015. The court handed him 35 life sentences for a total of 1,050 years.
Rene Lopez
Rene Lopez holds the longest prison sentence in Fresno Superior Court's history for sexually abusing his daughter for over four years. When one of Lopez's daughter's friends abused her first, Lopez added to her trauma instead of protecting her.
In 2017, the court sentenced Lopez to 1,503 years for the crime of child abuse.
Did You Know?
Lopez refused to admit guilt and turned down two plea deals before his trial. He also blamed his daughter for his crimes and showed no remorse, causing Judge Edward Sarkisian Jr. to consider him a danger to society.
James Eagan Holmes
James Eagan Holmes became notorious across the internet as the criminal responsible for the 2012 shooting in Aurora, Colorado.
During a midnight screening of The Dark Knight Rises, Holmes fired at audience members and set off tear gas grenades. He killed 12 individuals and injured 70 others.
The court sentenced him for mass murder in 2015. The court handed him separate life sentences for each victim who died, plus 3,318 years in prison.
Did You Know?
This shooting had the most casualties of any similar incident since the 1999 Columbine Massacre.
Martin Bryant
In 1996, Martin John Bryant killed 35 people and injured 37 others in an incident called the Port Arthur Massacre, Australia's worst case of a mass killing spree. On November 22, 1996, the court sentenced Bryant to 35 life sentences without parole and 1,035 years in prison.
Did You Know?
In 1984, Doctor Eric Cunningham Dax examined Bryant's psychological condition and described him as being mentally retarded and having a personality disorder.
After Bryant's imprisonment, his well-being worsened, causing him to attempt suicide several times.
Dudley Wayne Kyzer
Prosecutors described Dudley Wayne Kyzer of Tuscaloosa, Alabama, as a born killer for shooting and killing his estranged wife, his mother-in-law, and an innocent college student.
Kyzer's mother-in-law and the student happened to be in the same house during Halloween in 1976 when he killed them.
In 1977, the court initially placed Kyzer on death row by electric chair. But this sentence was considered inhuman and later contested. In 1980, the U.S. Supreme Court declared Alabama's death sentence unconstitutional and overturned the decision, leading to a new trial.
Did You Know?
Kyzer's friends who visited him in jail said he became a born-again Christian and a changed man. Despite these seemingly positive changes, the court denied him parole 10 times.
Longest Jail Sentence (Single Count)
According to Guinness World Records, Kyzer holds the longest single-count jail sentence.
In 1981, the court sentenced Kyzer to 10,000 years for the murder of his wife. Kyzer also received two additional life sentences for the murder of his mother-in-law and a college student.
Allan Wayne McLaurin and Darron Bennalford Anderson
In 1993, a jury in Tulsa, Oklahoma, sentenced Darron Anderson and Allan McLaurin to a cumulative 6,475 years for the robbery, kidnap, and rape of an elderly woman. Although the court reversed the conviction and retried the two criminals, the sentence length quintupled instead.
Anderson received 11,250 years in prison, while McLaurin got 21,250 years, for a total of 32,500 years.
Did You Know?
An appeals court reduced Anderson's sentence by 500 years, three years after the conviction.
Charles Scott Robinson
Charles Scott Robinson was convicted of six counts of sexual assault on a three-year-old girl. The court gave Robinson a 5,000-year sentence for each count, giving him the longest prison sentence ever handed out to a single criminal for multiple counts in the United States.
The Oklahoma court that convicted Robinson gave each sentence consecutively to ensure that he would never walk free again. The judge mentioned that Robinson would spend the rest of his natural life within the Department of Corrections' confines.
Did You Know?
Robinson's sentence—a total of 30,000 years—is also the longest prison sentence on record to be given as the result of an appeal. It won't be until Robinson turns 108 before he can get parole.
Otman El-Gnaoui, Emilio Suarez Trashorras, and Jamal Zougam
On March 11, 2004, coordinated, near-simultaneous attacks using bombs targeted commuter trains in Madrid, Spain. The attacks killed 191 people and injured more than 1,800.
By October 2007, the court convicted 18 Islamic fundamentalists of North African origin and three Spanish accomplices of the Madrid train bombings. This incident is considered one of the worst terrorist attacks in Europe since World War II.
Among those convicted were Otman el-Gnaoui, Jamal Zougam, and Emilio Suarez Trashorras. Authorities believed Zougam and el-Gnaoui were the ones who set up the bombs on four trains.
Did You Know?
Trashorras, el-Gnaoui, and Zougam received a sentence totaling 42,924 years for terrorism and mass murder.
Despite these numbers, the maximum sentence these criminals can serve is 40 years, according to the Spanish justice system.
The court acquitted seven other suspects believed to be also involved in the Madrid bombings.
Chamoy Thipyaso
Chamoy Thipyaso received the longest non-life sentence recorded worldwide for defrauding more than 16,000 people in Thailand through a pyramid scheme.
A pyramid scheme is an unsustainable and fraudulent investment scam that tricks potential investors into receiving unrealistic returns from imaginary investments.
Thipyaso sustained the scam for a long time until she got caught. By then, the scheme's value was around $200 million to 300 million.
In 1989, the court sentenced her to 141,078 years for fraud. The court convicted her of corporate fraud, along with seven other people.
Did You Know?
Authorities believe Thipyaso got away with the crime for so long due partly to her connections to the Petroleum Authority of Thailand (now known as PTT Public Company Limited). Another possible factor that sustained her prolonged scam was her marriage to a high-ranking Royal Thai Air Force member.
Andrew Aston, U.K. – 26 Life Sentence Terms
Andrew Simon Aston, born on November 22, 1972, in Birmingham, Warwickshire, England, is a British criminal convicted of murder. He received 26 concurrent life sentences—the longest prison sentence in England and Wales.
In early 2001, Aston attacked and robbed 26 elderly and disabled people in their homes in Smethwick and Birmingham in over three months.
Law enforcement finally arrested Aston on March 27, 2001, while he was attacking a 92-year-old man. When Aston went on trial in January 2002, six of his victims had died, while another six were too weak to provide evidence against him.
On February 20, 2002, the Birmingham Crown Court found Aston guilty of two murders and 24 counts of assault and robbery, giving him 26 life sentences. Media sources mentioned that Aston was unlikely to be released for a long time.
Albert Woodfox, U.S. – 43 Years in Solitary Confinement
Albert Woodfox is believed to have spent his time in solitary confinement longer than anyone in U.S. history. He was confined for 43 years in a six-by-nine-foot cell in one of America's most brutal prisons.
Woodfox was finally released in 2016 and died in 2022 at 75.
Woodfox was among the so-called Angola Three, a group of prisoners wrongfully convicted of the 1972 murder of Brent Miller, a Louisiana State Penitentiary corrections officer.
Before the murder, Woodfox and Herman Wallace, a fellow Angola Three member, set up a Black Panther Party chapter in prison. Their purpose was to protest against prisoner segregation and the unpaid cotton picking that prison authorities subject Black prisoners to.
Woodfox always insisted that the false charges and eventual prison treatment were punishments for his Black radicalism.
After Woodfox's conviction due to Miller's death, prison officials placed him and Wallace in solitary confinement. The two remained there almost without any break for more than 40 years.
Paul Geidel Junior, U.S. – 68 Years and 245 Days
Paul Geidel, born on April 21, 1894, was the longest-serving U.S. prison inmate who ended his sentence with a release.
On July 26, 1911, Geidel robbed and murdered an elderly but wealthy broker named William H. Jackson. Authorities arrested Geidel two days later and subsequently convicted him of second-degree murder, sentencing him to 20 years to life in prison.
Geidel was confined in several New York state prisons and served 68 years and 245 days. He was finally released on May 7, 1980, at the age of 86.
Who Is the Longest-Lasting Prisoner in the World?
Charles Fossard, a French immigrant living in Australia, was among the oldest prisoners ever and held the record for the longest prison sentence ever served.
Authorities convicted Fossard in 1903 for killing a man named William Ford in Skye, Australia.
He was imprisoned in the J Ward of Ararat Lunatic Asylum, now called Melbourne Polytechnic's Ararat Training Centre. He served for almost 71 years, from 1903 to 1974, before he died at 92.
Who Has the Longest Prison Sentence in the U.S.?
Charles Scott Robinson, an Oklahoma child rapist, holds the record for the longest jail term with multiple counts handed to a single person.
On December 23, 1994, the court sentenced Robinson to 5,000 years in prison for each of the six counts of sexual assault, totaling 30,000 years in prison.
From 141,078 Years for Fraud to 32,500 Years for Rape, a Look at the World's Longest Prison Sentences
Long prison sentences can appear excessive for some people, considering a normal person's average lifespan.
For example, in Turkey, an Uzbek terrorist named Abdulkadir Masharipov received 40 life sentences, one for each victim during the New Year's Day massacre in 2017. He also received an additional 1,368 years for his attempt to kill the revelers.
In Britain, the court handed down the highest sentence to Bernard McGinn, an IRA (Irish Republican Army) sniper and bomber. He received 490 years for his role in numerous London attacks, including the Baltic Exchange and Docklands bombings.
In the United States, one criminal who received a lengthy prison sentence was Terry Nichols. He was a far-right terrorist convicted of helping former soldier Timothy McVeigh carry out the 1995 Oklahoma City bombing. The incident killed 168 people, including 19 children.
Although the authorities executed McVeigh, they handed Nichols 161 life sentences and 9,300 years without parole.
Another American criminal with a long sentence is Allan Wayne McLaurin, with 21,250 years. His numerous crimes comprising this sentence include the following:
2,000 years for each of the four counts of rape, totaling 8,000 years
2,000 years for each of the four counts of forced sodomy, totaling 8,000 years
1,750 years for kidnapping
1,500 years for assault with a weapon
500 years for each of the two counts of robbery, one count of burglary, and one count of larceny, totaling 2,000 years
Allen's accomplice, Darron Bennalford Anderson, received 11,250 years. Both criminals have a combined sentence of 32,500 years.
Given the cases mentioned above, some people may ask how such sentences can be commuted. While some criminals received sentence reductions, others were given a chance to be free after serving time.
One example is Chamoy Thipyaso's sentence of 141,078 years for fraud. Thai lawmakers later passed a law stating that criminals shouldn't be imprisoned for more than 20 years regardless of the sentence for a fraud case.
Because of this law, authorities released Thipyaso from prison after only eight years.
In 1971, a Texas jury sentenced Robert Floyd Angle to 2,500 years in prison, the longest sentence given in that state. Authorities convicted Angle for killing Jack Katz during an auto supply store holdup in 1969.
Despite this lengthy sentence, Angle was eligible for parole after 20 years.
Shalom Weiss was another inmate with a short-lived, long sentence in the U.S.
In February 2000, an Orlando federal court sentenced Weiss to 845 years for fraud that caused an Orlando insurance company to lose $450 million and collapse.
The FBI (Federal Bureau of Investigation) spent six years investigating Weiss and another year tracking him after he fled the country. But in 2021, former President Donald Trump granted him a pardon and released Weiss from prison.
Overall, long sentences can be reduced through parole, pardon, or law changes. Good conduct in prison can often help inmates with long sentences reduce their jail time.
References
1. Time Served in State Prison, 2018
https://bjs.ojp.gov/library/publications/time-served-state-prison-2018
2. Longest jail sentence (single count)
https://www.guinnessworldrecords.com/world-records/96649-longest-jail-sentence-single-count
3. Madrid train bombings of 2004
https://www.britannica.com/technology/bomb-weapon
4. What Is a Pyramid Scheme? How Does It Work?
https://www.investopedia.com/insights/what-is-a-pyramid-scheme/