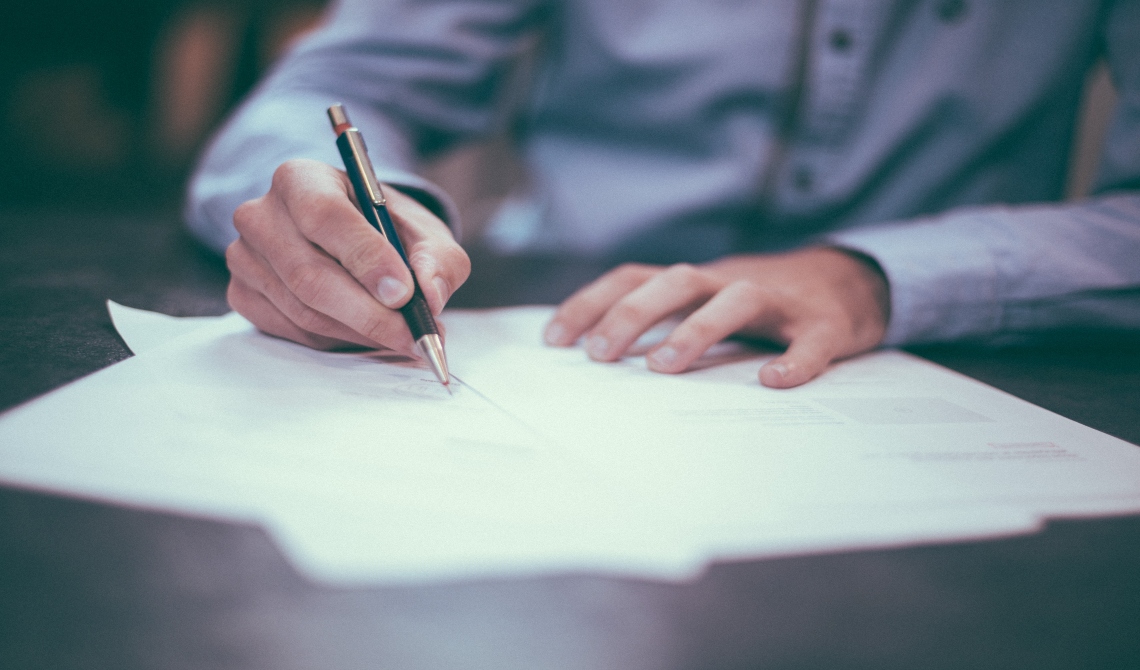 By the end of 2021, the prison population in the United States was 1,204,300. From this figure, it's not difficult to imagine how many families are separated by having a loved one in prison.
It's a good thing that there are inmate visitations to keep family members and friends in contact with each other. However, not everyone knows how visitations work.
How do you request an inmate visitation form? Can an inmate's children visit them in prison? Are minors allowed to visit an inmate?
What should you expect when visiting an inmate? If you experience a problem during your visit, who should you contact for help?
If you have a spouse in prison, can you have a special visit? Can you still visit even if you're not included on the inmate's visiting list? Are inmates in maximum security prisons allowed to receive visitors?
This article discusses how to request an inmate visitation form and explains whether minors can visit a prisoner.
This article explains what visitors should expect before visiting a facility, including the person to contact for help should visitors encounter a problem during visitation.
Additionally, this article discusses how to request a special visit, whether someone can visit an inmate without being on an inmate's visiting list, and whether prisoners in maximum security facilities can accept visitors.
Seeing your incarcerated loved ones from the glass and putting your hand up there can make a positive difference for them. Even if they committed a crime, these inmates are still humans.
Several individuals confined in prison cells will soon be released into the community. Once the relationship between inmates and their families is sustained throughout imprisonment, these prisoners may reintegrate into society quickly.
LookUpInmate.org lets you access vital information regarding inmates and correctional facilities in California, Pennsylvania, Georgia, North Carolina, Florida, and other states.
Keep reading to find out how to request an inmate visitation form to visit your incarcerated loved ones and be a positive social support toward their rehabilitative efforts.
Inmate Visitor Applications by State
Before visiting an inmate, whether in a federal or state prison, you must fill out an application form requesting your visitation.
For federal prisons, you can fill out the BP-A0629.052 visitor information form, which you can download from the Bureau of Prisons website at bop.gov.
For state prisons, you must fill out a visitation form provided by the Department of Corrections of the specific state. In some states, the inmate must make the visitation request first for the prison staff to permit the visit.
General Visitation Information
Note the following general visitation guidelines to help you experience a hassle-free visit and minimize inconveniences:
Facility Procedures
Visitation procedures can vary depending on the institution and can change at any time. Consider contacting the facility directly to obtain more information about visitation procedures before you plan a visit to an inmate.
Accessibility
If you have a disability limiting your movements, contact the facility to see whether the prison has sufficient accommodation and accessibility for disabled visitors.
Some facilities can allow guide or service animals in the visitation area depending on specific circumstances.
If you have a service or guide animal assisting you, submit a request to the institution to get proper approval before your visit.
Who Can an Inmate Add to Their Visiting List?
Rules vary depending on the prison facility. In general, the following individuals and groups of people can visit an inmate:
Spouse
Children
Father
Mother
Brothers
Sisters
Step-parents or foster parents
Cousins
Uncles
Aunts
Grandparents
In-laws
Attorneys
Parole advisors
Members of religious or civic groups
No more than 10 friends or associates
Foreign officials
Former or prospective employees
Sponsors
Visitors With Medical Conditions
Pregnant visitors or those with a medical condition preventing the use of an electronic body scanner on their scheduled visit should bring the documentation from their medical provider.
The documentation must confirm that the visitor's condition doesn't allow them to pass through the electronic scanning device. In this case, the prison staff must provide an alternative search procedure before letting that particular visitor inside the facility.
Locate the Inmate With Lookup Inmate
If you're unsure of the location of the inmate you want to visit, search for them using LookupInmate.org's online inmate search tool. This tool can let you look for a prisoner by state, jail type, or jail name and allows you to view an inmate's jail records.
How Do You Visit an Inmate in the U.S.?
Aside from knowing the prison where the inmate you're visiting is located, you must know the facility's visiting hours and whether you can bring other visitors with you.
Additional Visitors and Minor Visitors
Depending on the facility's visitation rules, you may bring:
One additional adult visitor and one small child who'll sit on an adult's lap
Two children, at least one who will sit on an adult's lap
The prison staff will require visitors 18 years of age and over to provide an ID.
In-Person Visit Information
Some facilities require visitors to send a request at least one week in advance for in-person visits. Other prisons may have specific days of the week that don't allow visitation.
Contact the facility to find out which days you're allowed to visit.
For example, in New York City, the in-person visit schedule is on the following days:
Wednesday and Thursday, from 2:00 PM to 8:00 PM
Friday, Saturday, and Sunday, from 8:00 AM to 2:00 PM
The state's visitation rules also recommend arriving one hour before your scheduled visit.
How to Apply for Visitation Privileges
Beware of non-authorized websites providing outdated visitation forms. To be safe, download and fill out the forms from the official websites of the BOP and the Department of Corrections in the state where the inmate is incarcerated.
For instance, the Florida Department of Corrections provides visitation application forms DC6-111A and DC6-111B. It also requires visitors to comply with the following requirements:
Complete the application form for all visitors 12 years or older
Fill out the application completely (or it will be denied)
Write NA (not applicable) in application items that don't apply
Who You Can Visit
Prisons typically allow immediate family members to visit inmates. However, these facilities can also allow other relatives and individuals like lawyers and parole advisors to visit the inmate.
Check with the facility before visiting to confirm who can visit the inmate.
How It Works
Whether you're a new visitor or renewing your visitation privileges, you must submit a visitation application online. Follow the submission instructions on the BOP or state Department of Corrections website.
If a minor is applying for visitation, you must attach their application form to an adult application.
After submitting the application, you'll receive an email confirming the receipt of your application.
How Long It Takes to Apply
The online application process usually takes about 20 to 30 minutes. However, you may be unable to save your answers as a draft. In this case, you must complete the form and submit it in one sitting.
Application Assistance
Some individuals may need assistance in filling out the application form for visiting an inmate. They can contact the Assisting Families of Inmates (AFOI) for help with completing the form.
For more information, visit AFOI.org or call the organization's phone number at 804-643-2401.
Renew Visitation Privileges
Visitor applications usually have an expiration after the approval date.
Some states or facilities require you to renew your visiting status by a certain period before the expiry so your visitation privileges can continue uninterrupted.
Child Applications
Just like adult visitors, minor visitors must also register and get approval for visitation.
To include a minor for inmate visitation, you must attach their application form to an adult application.
Items You Need to Complete Application
You need to complete the information in the visitation form before you can submit your application:
The prisoner's first and last name or their inmate ID number
Your Social Security number (SSN)
A picture ID, like your passport or driver's license)
How Long It Takes to Hear Back
The processing time for your application depends on the facility or state. In Virginia, applications can take about 45 days for residents and 90 days for out-of-state applicants.
After submitting the application online, the state's Department of Corrections will send updates regarding your application to your email address.
How Do You Schedule a Visit to an Inmate in the U.S.?
Scheduling a visit varies among federal and state prisons. Some facilities accept online applications, while others require you to submit the form within a specific schedule.
Once approved, the facility will provide a visitation schedule and place you on an inmate's approved visitation list.
Prepare for Your Scheduled Visit
After applying for visitation and scheduling your visit, review the following information to help you prepare for your in-person visit.
Plan Ahead
You must arrive at the facility one hour before your visit for security screening. No food or drinks will be allowed in the facility, and there will be no access to vending machines.
COVID-19 Screening
Aside from the standard security screening, some facilities can require additional screening procedures for COVID-19 to minimize or prevent the spread of this infectious disease.
What to Bring
Bring at least one valid ID that matches your application information so that the prison staff can confirm that the information you submitted in your application is correct. Requirements can vary by facility, but the generally acceptable ID types include:
Driver's license
Passport
Military ID
Other federal- or state-issued picture ID
Dress Code
Ensure to wear appropriate clothing when visiting an inmate, especially considering there can be large groups of men, women, or even children within the facility.
Wearing inappropriate clothing, like revealing or provocative clothes, can result in you getting denied visitation.
If you're unsure what clothes are appropriate, consult the facility's visiting policy regarding what attire and items are permitted in the visiting room.
Generally, the BOP does not allow these types of clothes:
Halter tops
Crop tops
Backless tops
Sleeveless garments
Low-cut blouses or dresses
Leotards
Spandex
Miniskirts
Revealing shorts
See-through garments
Bathing suits
Caps or hats
Skirts two inches or more above the knee
Skirts or dresses with a high-cut split in the front, back, or side
Clothing similar to inmate clothing
To Visit, You Must Be Pre-approved
For visitors to visit federal inmates, the BOP must first place the guest on a visiting list and clear them before the guest can visit the prisoner.
Meanwhile, guests visiting state prisoners must get visitation approval from the state's Department of Corrections before traveling to the facility to visit the inmate.
How Do You Get Approved to Visit an Inmate in the U.S.?
For a person to get approved for prison visitation, they must first complete a visitation form and send it to the facility where the inmate is incarcerated.
The facility can request additional background information from the visitor besides what's on the application form. The facility can also contact other law enforcement agencies for further background checks if necessary.
How Long Does Getting Approval to Visit an Inmate in the U.S. Take?
After you submit your registration, you'll receive a notification that your request is waiting for approval. How long you wait depends on the state or facility approving your application.
For instance, the Virginia Department of Corrections will email you within three working days if the agency approves your request.
What to Expect When Visiting
When guests enter the search area, prison staff will ask each visitor several questions to ensure that the visitor or the accompanying minor child isn't bringing contraband or violating any laws.
You'll also undergo search procedures to ensure you're not bringing prohibited items like weapons or anything that can cause danger.
Be Prepared
Before heading to the facility, familiarize yourself with the prison's visiting rules, procedures, and regulations.
Several people can visit simultaneously, so keeping visits orderly and quiet is essential. The visiting room officer can ask you to leave if you or the inmate display inappropriate behavior.
Plan Your Trip
All BOP institutions have visiting hours throughout the week, including Saturdays, Sundays, and holidays.
If you're visiting a state prison, you may need to contact the state's Department of Corrections to determine a specific facility's visiting hours.
The weekends are popular days to visit inmates. Still, there following factors can affect your visiting schedule:
The prison location
The prison type
Inmate visiting needs
Availability of visiting space
Visitation Updates
The BOP is working with the federal government's COVID-19 vaccine and therapeutics operation and the CDC (Centers for Disease Control and Prevention) to ensure the agency administers COVID-19 vaccines according to available guidelines.
Reopening Schedule
Some state prisons have reopened their inmate visitation services but are still implementing COVID-19 screening tests and limited visits.
Among these states is Washington, which resumed its contact visitation in state prisons on August 15, 2021, for inmates not in restricted housing. Individuals must still follow the facility's COVID-19 precautions in place.
COVID-19 Antigen Testing Requirement
Visitors may be required to undergo COVID-19 testing in addition to the standard security screening before entering the prison's visitation room and interacting with the inmate.
Additional COVID-19 Protocols
With the surge in positive COVID-19 cases at select facilities, the BOP started reviewing inmates with COVID-19 risk factors based on the CDC descriptions to determine who qualifies for home confinement.
The BOP considers home confinement as an appropriate response to the COVID-19 pandemic.
FAQs
1. How do I submit my application?
You must fill out a visitor information form through the BOP (for visiting a federal prisoner) or the state's Department of Corrections (for visiting a state prisoner) and follow the instructions for submitting the form online or through the mail.
2. What if I'm not the minor child's parent? Can a minor child visit an inmate?
A minor child can visit an inmate as long as their application form is attached to an adult application and approved for visitation.
Some states require nonparental adults accompanying visiting minors to provide a notarized guardianship document from the minor's parents or legal guardian.
3. What are the registration and visiting times?
Registration and visiting times depend on the facility. For example, regular visitation in Florida prisons is on Saturdays and Sundays from 9:00 AM to 3:00 PM Eastern Standard Time (EST).
Meanwhile, visitation registration in that state starts at 8:15 AM EST on both days. Facilities won't process visitors after 2:00 PM EST unless the duty warden provides authorization.
4. Can I visit on a holiday?
Some facilities allow visitation on holidays, including the following:
New Year's Day
Independence Day
Labor Day
Veteran's Day
Thanksgiving
Christmas Day
5. What are the visitation rules?
Visitors aren't allowed to show up at a facility to visit an inmate without submitting an application and getting approved.
Facilities also prohibit visitors from giving anything to inmates except for foods purchased within the facility.
6. Is visitation a right?
Some states consider visitation a privilege and not a right, allowing states to suspend or revoke visitation privileges if necessary.
However,  some groups consider family visits a right and believe that upholding the right to family goes beyond allowing inmate visits.
7. I've been a pen pal with an inmate for some time. May I visit the inmate?
If you've established pen pal or other social relationships with an inmate, you can submit a visitation application to the facility.
8. Who do I contact about visitation?
You can contact the facility's classification officer for inquiries about inmate visitation.
9. Can I have a special visit?
Although prisons don't routinely approve special visits, wardens can allow such visits, depending on their discretion. You can contact the facility's classification officer for information about applying for a special visit.
10. Who has final authority on visitation?
The facility's warden has the final authority to approve or disapprove visitation requests.
11. On which days are visitations scheduled?
Prison facilities typically allow visitation on Saturdays, Sundays, and approved holidays.
12. How do I know whether my visitation request is approved or denied?
If you submit an online visitation request form, you will get a reply online as well. Prison staff will notify you through email whether your request is approved or denied.
13. What's the deadline for appointment scheduling?
The deadline depends on the facility. In Florida, the visitation request cut-off is on Wednesday, 5:00 PM, to give prison staff sufficient time to schedule the visit and notify you of the approval.
14. Can I walk up for an appointment?
Prisons typically don't accommodate walk-up appointments. Family members who want to visit a relative in prison must schedule a visitation appointment in advance.
15. What can or can't I bring?
Facilities have the discretion to allow or prohibit specific items. Some prisons allow baby-related items like diapers, bottles, pacifiers, baby food, blankets, and wipes. Others permit medication, but it must be clearly marked and in the necessary dosage and prescribed container.
16. Who should I contact if I experience a problem during my visitation?
Approach the officer in charge (OIC) if any issues arise during your visit. If the OIC can't resolve the issue, you can escalate the problem to the warden on duty.
17. How will I get notified if an inmate isn't allowed a visit?
Aside from receiving a notification from the BOP or the state's Department of Corrections, you should also receive a visitation eligibility notification from the inmate you plan to visit.
References
1. Prisoners in 2021 – Statistical Tables
https://bjs.ojp.gov/library/publications/prisoners-2021-statistical-tables
2. VISITOR INFORMATION
https://www.bop.gov/policy/forms/BP_A0629.pdf
3. General Visiting Information
https://www.bop.gov/inmates/visiting.jsp
4. Visit Request Form
https://www.nyc.gov/site/doc/inmate-info/visit-request-form.page
5. Visitor Information & FAQ
http://www.dc.state.fl.us/ci/visit.html
6. Visitation Application
https://visitationform.vadoc.virginia.gov/#/
7. Contact Us
https://afoi.org/contact
8. Visiting an Inmate
https://vadoc.virginia.gov/family-and-friends/visiting-an-inmate/
9. COVID-19 Coronavirus
https://www.bop.gov/coronavirus/
10. Prison Visits
https://www.doc.wa.gov/corrections/incarceration/visiting/prison-visits.htm#covid19-guidelines
11. Family visits
https://www.apt.ch/en/knowledge-hub/detention-focus-database/contacts-outside-world/family-visits