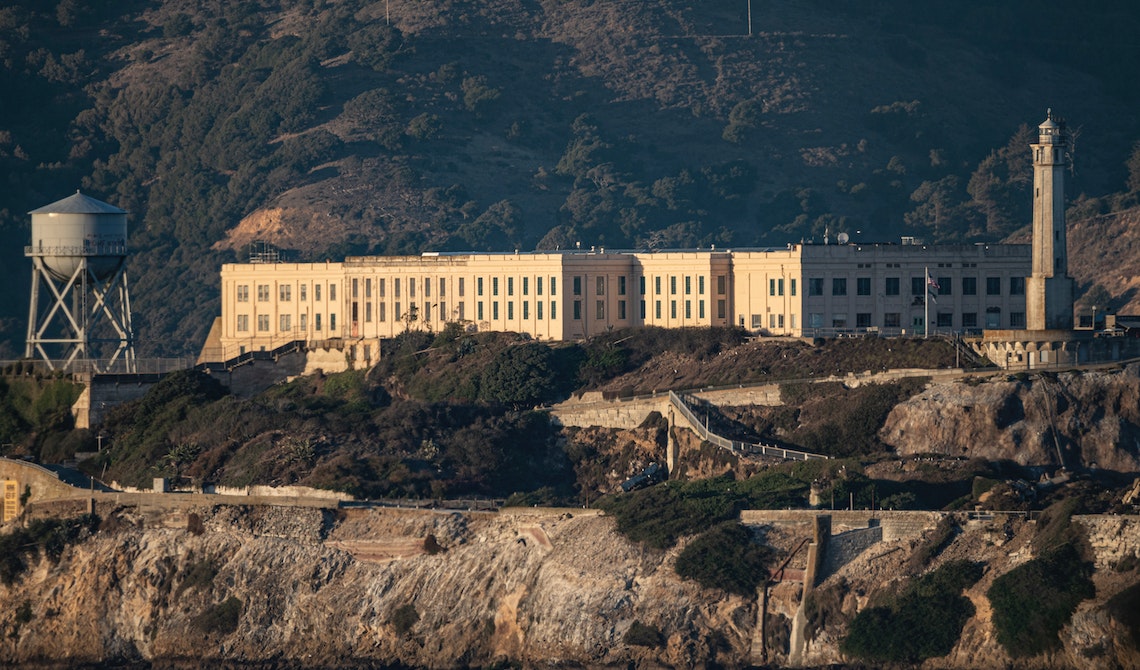 In one of their "data matters" reports, the United Nations Office on Drugs and Crime noted an estimated 11.7 million imprisoned individuals around the world at the end of 2019.
That population is around the same size as entire countries like Burundi, Bolivia, Belgium, or Tunisia.
Moreover, the United Nations (UN) considered that the increased prison population had harmed prisoners, their families, and society as a whole.
Some of the adverse impacts of the continued growth in imprisonment across the globe include:
Extremely high cost of incarceration
Paltry prison conditions
Prisons are becoming dangerous places when they should have been rehabilitation centers.
Several countries have responded to the global prison crisis by initiating penal reform projects, such as improving prison conditions. 
Today, there are some "luxury prisons" in various places that focus on rehabilitation rather than punishment of incarcerated individuals.
The core function of a prison affects how inmates behave and respond to their situations. If you want to learn more about what an excellent prison condition looks like, lookupinmate.org has the information you need.
lookupinmate.org is a one-stop site where you can access data relevant to correctional facilities and inmates across the United States.
What Are Luxury Prisons?
Luxury prisons provide recreational opportunities and amenities that help facilitate inmates' return to society. These facilities differ from the average penitentiaries because they focus on restoring inmates to their everyday lives instead of punishing them with inhumane conditions.
How Does It Work?
Specific situations may differ for each luxury prison. However, these facilities envision the same goals for inmates: early return to civilian life and a reduced risk of recidivism.
Luxury prisons accomplish their objectives by creating and implementing humane prison systems. For example, some prisons may offer amenities, such as:
A single prison cell for each inmate
Private bathrooms
Kitchenettes
Sports facilities, including basketball courts, fully-functioning gyms, and outdoor amusement parks
Libraries with excellent book selections and features
Beauty treatment centers or salons
Entertainment rooms with TVs and video games
Conference rooms
Some prisons even have designated cells for families. For instance, the Aranjuez Prison in Spain has spacious units with kids' play areas, cribs, and Disney characters on the walls.
Another prison, HMP Addiewell in Scotland, functions as a "learning prison" and offers 40 hours of purposeful activity for each inmate weekly. 
States usually confine nonviolent offenders to luxury prisons. However, jurisdictions like the Norwegian jails may house even violent criminals in one of their luxury facilities. 
Which Countries Have the Best Prisons in the World?
Each country has jurisdictions or regions that differ in their understanding of how best to address crime-related issues. This variation makes it challenging to determine which country has the best prison in the world. 
However, research indicates that Scandinavian countries that uphold normalcy within their prison systems have significantly lower recidivism. This observation may be why most people consider prisons in Norway, Sweden, and Iceland the best ones in the world.
The images of dim hallways, iron bars, undesirable food, and a general atmosphere of dread often dominate people's minds when thinking about prisons. These observations may be valid for the worst prisons in the world.
However, in recent years, due to penal reform advocacies, some countries have begun creating prison systems that maintain inmates' human rights.
The following sections enumerate and describe the most excellent prisons in each country.
Best Prisons in the United States of America 
Below are some of the best prisons in the United States of America.
Butner Federal Correctional Institution – North Carolina
The Butner Federal Correctional Institution is a penitentiary complex for males under federal administration. The Federal Bureau of Prisons (BOP), a US Department of Justice (DOJ) branch, runs the institution. 
Moreover, the site consists of four buildings with varying levels of security. The following list includes these facilities:
FCI Butner Medium I also houses 709 inmates: 196 are in the camp, while 513 stay in the FCI facility.
The FCI complex confines many white-collar inmates. 
Mahanoy State Correctional Institution – Pennsylvania
The Mahanoy State Correctional Institution (SCI) began in July 1993 as a medium security male facility. 
Moreover, the state purchased the 222-acre plot of land on which SCI Mahanoy situates in 1991 from independent owners with the sole intention of constructing a 1,000-bed medium security institution.
The Mahanoy State Correctional Institution provides the following academic programs for inmates:
Adult basic education
General equivalency diploma (GED) preparation
Reading to your children
Applied mathematics
Adult literacy
English as a second language
Life skills
The facility also offers the following vocational programs:
Auto technology
Business education
Warehouse operation with OSHA certification and a flagger's course 
Each of the above vocational programs offers industry-recognized certifications that can help inmates find jobs upon societal reentry. 
Jessup Correctional Institution – Maryland
Maryland's Department of Public Safety and Correctional Services runs Jessup Correctional Institution (JCI). 
This structure is a maximum-security correctional facility in Jessup, Maryland. The facility's previous name was the Maryland House of Correction-Annex.
Inmates have access to a library, which they can use for academic legal research, letter writing, and other education-related activities.
Moreover, JCI has a college course program called the Prison Scholars Program. Many of the undergraduate courses in the JCI Prison Scholars Program are philosophy-related.
In the year 2016, the University of Baltimore began awarding undergraduate degrees in Community Studies and Civic Engagement to Jessup Correctional Institution (JCI) inmates.
The program is a component of the Second Chance Pell Experiment, which includes 66 other universities. However, the University of Baltimore is the first college to put the idea into action.
Federal Medical Center Devens – Massachusetts
The Federal Medical Center, Devens (FMC Devens) is a correctional facility in Massachusetts that houses male convicts who require specialized or long-term medical or psychiatric care. 
An in-house psychology department provides convicts with depression and suicidal ideation treatment. There are also rehabilitation programs for sex offenders and drug addicts. 
In addition, a chaplain or pastor provides religious services and counseling. Some volunteers in a prisoner visiting service visit offenders who do not get many visitors. 
There are also adult continuing education programs available for inmates, including an electronic library where detainees can learn about new case laws and sentencing standards. 
Furthermore, there are recreation facilities for floor hockey, basketball, and soccer. FMC Devens also has a hobby craft room and a music practice studio.
Anderson County Jail – Tennessee
Anderson County Jail, located in Tennessee, is a medium security correctional facility that accommodates individuals who are awaiting preliminary or trial proceedings. 
The jail has a spacious and open-air design that houses a few inmates. This condition may indicate improved prison experience for incarcerated individuals.
Pensacola Federal Prison Camp – Florida
The Federal Prison Camp, Pensacola, or FPC Pensacola, is a minimum security correctional facility in Pensacola, Florida, for male offenders. 
This institution, situated on the Pensacola Naval Air Station, arranges for its inmates to work as gardeners and landscapers around the site. 
Inmates can also unwind with team sports and movie nights on their days off.
Los Angeles County Jail – California
While most Los Angeles jails are unappealing, some have a "pay to stay" program that allows celebrities and other wealthy prisoners to stay in a tranquil, hotel-like wing that is separate from the general inmate population.
You may check out the following Los Angeles Police Department (LAPD)-operated jail facilities to determine which offers better prison conditions:
Harbor Area Jail, 2175 S. John S. Gibson Boulevard, San Pedro, California 90731
Hollywood Area Jail, 1358 North Wilcox Avenue, Los Angeles, California 90028
Metropolitan Detention Center, 180 North Los Angeles Street, Los Angeles, CA 90012
77th Street Regional Jail, 7600 South Broadway, Los Angeles, California 90003
Pacific Area Jail, 12312 Culver Boulevard, Los Angeles, California 90066
Valley Jail Section (Van Nuys Station), 6240 Sylmar Avenue, Van Nuys, California 91401
Morgantown Federal Correctional Institution – West Virginia
The Federal Correctional Institution, Morgantown, or FCI Morgantown, is a federal government-run minimum security correctional facility located in West Virginia. 
Some people call the prison "Club Fed" due to its amenities, including a vast college-like campus, a bocce ball court, a movie theater, and a basketball court. 
The facility also houses many white-collar and nonviolent criminals.
Ashland Federal Correctional Institution – Kentucky
The Federal Correctional Institution, Ashland (FCI Ashland) is a low security United States federal facility for male convicts. 
This correctional institution has a satellite camp for male offenders who need only minimal security.
The FCI Ashland functions as somewhat of a halfway house for prisoners transitioning out of the court system. This set-up may entail lax supervision and enjoyable activities.
Moreover, prisoners can participate in wellness programs that emphasize healthy eating and physical activity.
Yankton Federal Prison Camp – South Dakota
In Yankton, South Dakota, there is a minimum security federal institution for male offenders called the Federal Prison Camp, Yankton (FPC Yankton). 
The prison stands on what was once the Yankton College campus, which ran until 1984. 
Due to FPC being originally a college campus, inmates can enjoy light, open spaces and dorm rooms repurposed into libraries and recreation centers.
In 2009, Forbes magazine named FPC Yankton one of "America's 10 Cushiest Prisons" in one of their articles. 
The author observed that the staff is not strict with prisoners. Moreover, white-collar offenders can study business administration, accounting, and business management.
Richmond City Jail – Virginia
The Richmond City Jail is a secure institution that accommodates inmates in Richmond, Virginia. 
Inmates in this facility may be facing sentencing or incarceration. However, some individuals may already be serving prison sentences for their crimes.
The jail hosts father-daughter dances, which give inmates a three-hour opportunity to reconnect with their daughters.
Schuylkill Federal Correctional Institution – Pennsylvania
The Federal Correctional Institution, Schuylkill, or FCI Schuylkill, is a medium security correctional facility in Pennsylvania for male offenders. A minimum security satellite prison adjacent to the facility also houses male prisoners.
FCI Schuylkill keeps its prisoners busy by providing game rooms and craft stations. Consequently, inmates remain calm and are too preoccupied with foosball to brawl. 
The approach may be the reason why FCI Schuylkill has some of the state's smallest incidences of prison violence.
Taft Correctional Institution – California
Taft Correctional Institution, located in Taft, California, is a privately operated prison under a service agreement with the Bureau of Prisons. 
On-site, there are two facilities: a low security facility for criminal foreigners and a minimum security prison camp.
The prison camp offers many family-oriented activities. Moreover, one report says that the institutions' bathrooms are clean, which is a rare situation for most prisons worldwide.
Otisville Federal Correctional Institution – New York 
The Federal Correctional Institution, Otisville, or FCI Otisville, is a federally run medium security correctional facility for male inmates in New York.
Rabbi Menachem Katz of the Aleph Institute noted that the Bureau of Prisons may have unofficially designated the FCI Otisville to meet the needs of Orthodox Jews due to its proximity to New York City's Jewish population.
The prison cafeteria at FCI Otisville holds Passover Seders (a Jewish ceremonial dinner). Before other prisons offered seders, prisoners from those institutions took buses to Otisville to attend seders. 
For those reasons, Jewish religious inmates request assignment to FCI Otisville.
Lompoc United States Penitentiary – California
The United States Penitentiary, Lompoc, or USP Lompoc, is a medium security correctional facility in California for male inmates.
After the U.S. Watergate scandal, most convicted politicians served in Lompoc. Though the facility no longer has tennis courts, inmates may still enjoy facilities like volleyball courts and eucalyptus groves.
Montgomery Federal Prison Camp – Alabama
The Federal Prison Camp, Montgomery, or FPC Montgomery, is a minimum security correctional facility for male inmates in Montgomery, Alabama.
FPC Montgomery offers programs in literacy, GED, and English as a Second Language (ESL). There is also a parenting class available. 
Moreover, paid correspondence programs offer inmates high school diplomas and post-secondary degree courses.
The inmate population also has access to leisure and a law library. 
For instance, nonfiction and fiction books, magazines, and newspapers are available at the leisure library.  Additionally, the law library houses the TRULINCS Electronic Law Library. Each library is open six days a week.
The FPC Montgomery Recreation Department features various activities and services, including wellness classes, a music room, pool tables, and exercise equipment.
Bastrop Federal Correctional Institution – Texas
Bastrop Federal Correctional Institution is a low security correctional facility in Bastrop, Texas. People call the facility FCI Bastrop or Bastrop TX federal prison. 
The Education Department houses a law library and the leisure library. There are also inmate clerks available to help with planning and research. 
Moreover, individuals can view all the necessary legal materials in the law library. Inmates may also duplicate research materials using the department's copy machine.
Furthermore, indoor and outdoor activities are available through the FCI Bastrop Recreation Department. The amenities of this facility include a weight room, a hobby craft store, a gym, and a recreation area. 
A fitness center and a hobby craft store are also available at the satellite camp.
Oxford Federal Correctional Institution – Wisconsin
In Oxford, Wisconsin, there is a medium security federal prison called Federal Correctional Institution Oxford. The correctional facility also goes by the name FCI Oxford. 
This federal prison in Oxford offers various educational programs to assist inmates in pursuing their academic goals. These objectives cover GED, literacy, and English as a Second Language.
The Education Department also offers different adult continuing education courses and parenting classes for interested individuals.
Moreover, prisoners can obtain their high school diplomas and post-secondary degrees through paid correspondence programs.
In addition, structured and unstructured recreational activities are available at FCI Oxford. 
For example, in the gym, individuals may participate in basketball, racquetball,  handball, soccer, volleyball, and ACE Wellness classes.  
The outdoor recreation yard also provides inmates with a tennis court, a softball field, a running track, a bocce ball, and shuffleboard. 
On the other hand, prisoners interested in leathercraft or ceramics are welcome at the hobby craft center. 
Furthermore, the prison's art program offers activities to inmates like painting and drawing. Meanwhile, in the recreation area, inmates can play some musical instruments.
Englewood Federal Correctional Institution – Colorado
Englewood Federal Correctional Institution is a low security correctional facility in Littleton, Colorado. The institution, which opened in 1940, only confines male federal inmates.
FCI Englewood provides inmates with the following inmate recreation facilities:
Recreation yard
Music room
Hobby shop
Gymnasium
Weight room
Wellness center
The institution's camp also has the following recreation options:
Walking track
Fitness trail
Basketball court
Bocce ball court
Softball field
Soccer field
Volleyball court
Horseshoe pit
Weight room
Hobby shop
Alderson Federal Prison Camp – West Virginia
FPC Alderson is a female-only minimum security correctional facility in Alderson, West Virginia. Camp Cupcake is another name for Alderson Federal Prison Camp.
The institution received the nickname "Camp Cupcake" after Martha Stewart's confinement at the facility. Moreover, the camp is one of the country's best women's correctional facilities. 
Monkey Insider, a well-known blog, listed Alderson Federal Prison Camp as one of the 10 easiest federal prisons to serve time.
Individual arts and crafts courses and intramural team sports are available to inmates (basketball, softball, and volleyball).
Recreation programs include:
Arts and crafts classes
Aerobics
Pilates
Step aerobics
Country line aerobics
Moreover, Camp Cupcake inmates can also participate in:
Sweating to the Oldies
Volleyball (indoor/outdoor)
Fusion
Low impact spinning
Billiards
Other prison activities include:
Softball
Roller skating
Game shows
Table games
Bingo
Bocce ball
Progressive relaxation
Talent shows
Tournaments are open to inmates. The contest winners can receive multiple prizes.
There is also a yarn project at the prison. Inmates can participate in this volunteer project by crocheting hats, sweaters, scarves, mittens, and lap afghans. The penitentiary then delivers the products to local needy children and women's resource centers.
Santa Ana Jail – California
The Santa Ana Police Department is in charge of running the Santa Ana Jail in California. This correctional facility, also known as the Santa Ana City Jail, primarily houses inmates who have received criminal charges or were guilty of federal crimes.
Santa Ana Jail offers a pay-to-stay program where inmates can pay a specific amount to upgrade their prison conditions.
Dublin Federal Correctional Institution – California
The Dublin Federal Correctional Institution is a female-only prison in Alameda County, California. 
The FCI Dublin includes the following perks and facilities:
Separate housing units with two pods each 
Pods with many double-celled units 
A detention facility with 122 cells, three of which are for offenders who require placement in the Federal Detention Center's (FDC) special housing unit 
Inmates stay in two housing units inside the prison camp. These housing facilities, which can house up to 328 offenders, have both open bay and multiple occupancy quarters.
Sandstone Federal Correctional Institution – Minnesota
In Sandstone, Minnesota, a low security federal prison called Federal Correctional Institution Sandstone houses male inmates. Other names for the prison include Sandstone MN prison and FCI Sandstone. 
Among the planned and unplanned pastime options at FCI Sandstone are:
Table games
Hobby crafts
Games
Sports
Physical fitness
Music programs
Movies
Intramural activities
Social and cultural organizations
There are also wellness programs at the Sandstone MN prison, such as:
Healthy living
Screening
Assessments
Goal setting
Diabetic education
Fitness and nutrition plans
Counseling
Moreover, inmates have access to many recreational sports, such as:
Card tables
TVs
Basketball
Street hockey
Handball
Band room
Darts
Pool tables
Lakes Region Facility
The Lakes Region Facility is a transitional facility for minimum custody. Although it can hold 400 inmates, on average, it only confines about 300 male individuals. 
Moreover, inmates housed in this institution and those in the Calumet and North End Transitional Housing Units and The Transitional Work Center are under the supervision of the facility's warden.
The state-run minimum-facility prison offers a breathtaking view as it is next to forested walking trails alongside a magnificent 16-mile lake across from a small lake known as Lake Opechee. 
Eastern State Penitentiary
The Eastern State Penitentiary, or ESP, is a former American prison in Philadelphia, Pennsylvania. 
The penitentiary developed the ground-breaking separate incarceration system which was first introduced at the Walnut Street Jail. This prison approach emphasized principles of reform rather than punishment.
After its construction, the structure was the most extensive and expensive public building ever constructed in the United States. The penitentiary also became a model for many prisons worldwide.
Currently, the facility is a U.S. National Historic Landmark that offers tours of its museum to the general public seven days a week, from 10 AM to 5 PM.
California Prisons
California state owns and operates 34 prison institutions. Many of those facilities significantly improve the typical United States correctional institution.
In some prisons, inmates can watch various entertainment programs on a widescreen TV. 
In most cases, gaming tables, beds, hot showers, and well-maintained cells are available to inmates. 
Alcatraz Prison
Alcatraz Island, located 1.25 miles off the coast of San Francisco, California, in the U.S., is home to the maximum security Alcatraz Federal Penitentiary, also known as the United States Penitentiary. 
This prison also has the nicknames "Alcatraz" or "The Rock." Alcatraz Prison has since reopened as a public museum after its closure in 1963.
The institution offers inmates breathtaking views of the water and the sky, which may provide solace and relief from the notion that the only way out is through the legal system.
Best Prisons in Europe
The following list includes some of the best correctional facilities in Europe.
Halden Prison – Norway
Norway's Halden Prison, also known as Halden Fengsel, is a maximum security facility that lacks standard security measures. 
Moreover, Halden Prison is Norway's second-largest prison, which is built with the goal of rehabilitation. 
For instance, its interior design mimics life outside of the prison, and inmates can participate in sports and music and interact with the unarmed staff to foster a sense of community. 
Halden Prison has received praises for its humane conditions and won the 2010 Arnstein Arneberg Award for interior design.
Suomenlinna Prison – Finland
The Suomenlinna prison is an open prison in Helsinki, Finland, founded in 1971. 
Authorities first established the penitentiary to help repair and restore the Suomenlinna fortress.
Today, the prison collaborates with the Governing Body of Suomenlinna under the monitoring of the Finnish Ministry of Education. 
Inmates in the open prison work on weekdays in various professions all over the island, under supervision. These individuals primarily maintain and repair the buildings and stonework in Suomenlinna.
Her Majesty's Prison Forest Bank –  England
Her Majesty's Prison (HMP) Forest Bank opened in 2000, with six housing units providing accommodation to male adult inmates. 
The institution opened under a 25-year public finance action plan to provide 800 places as a Category B (mid-level) correctional facility for specific individuals.
In addition to the 16 residential properties, there is a healthcare center, gym, library, visits hall, chaplaincy, industries complex, and kitchen on the premises. 
Furthermore, the prison serves Greater Manchester courts and has strong ties to the surrounding area, which emphasizes resettlement.
Bastøy Prison –  Norway
Bastøy Prison is a minimum security institution on Bastøy Island, Norway, which is approximately 75 kilometers south of Oslo. The correctional facility is around an hour's commute from Oslo.
Once a penal colony for young boys, the facility is attempting to become "the world's first ecological prison." 
Reports suggest that recidivism in Bastøy Prison is at 16%, a low rate compared to the typical average of about 70%.
 Inmates in the facility live in wooden cottages and labor on the prison farm.
Sollentuna Prison – Sweden
The Sollentuna prison in Sweden is among the most luxurious penitentiaries. One report suggests that inmates in Sollentuna prison have kitchens that allow them to prepare meals. 
Incarcerated individuals may also have a couch where they can watch TV and a well-equipped gym to stay in shape.
Her Majesty's Prison (HMP) Magilligan – Ireland
HMP Magilligan is a medium security prison near Limavady in County Londonderry that operates under the Northern Ireland Prison Service. 
The facility opened in May 1972, with eight Nissen huts on the army campsite. The prison had several compounds to house various paramilitary factions.
An undisclosed audit by the Criminal Justice Inspection (CJI) Northern Ireland and Her Majesty's Inspectorate of Prisons in England and Wales in 2017 suggests that Magilligan prison was the best performing jail in Northern Ireland (HMIP).
Her Majesty's Prison Send – England
HM Prison Send is a female-only prison far south of Ripley, near Send in Surrey, England.
The Surrey women's prison allows its inmates to have unusual freedom, including the ability to take beauty treatment or cosmetician courses to facilitate community reentry.
Justice Center Leoben – Austria
The Justice Centre Leoben is a prison complex and a criminal court in Leoben in Styria, Austria.
The facility has adjoining kitchenettes and private bathrooms, which makes a stay in the justice center look like a vacation.
JVA Fuhlsbuettel Prison – Germany
Fuhlsbüttel is a city portion in the Hamburg-Nord district of Hamburg, Germany. The district is famous for housing Hamburg's international airport and a prison institution that served as a concentration camp during the Nazi regime's repression.
 Due to boundary modifications, JVA Fuhlsbüttel prison is now in Ohlsdorf, Hamburg. 
The JVA operates a 63-bed prison hospital that provides medical care to inmates. The facility also provides services comparable to those given by a public hospital.
Her Majesty's Prison Wandsworth – England
Wandsworth Prison is a men's correctional facility in Wandsworth, South West London.
The facility has two gyms and a sports hall, so plenty of activities can keep inmates busy. 
Incarcerated individuals have even formed an award-winning radio program called "Radio Wanno."
Aranjuez Prison – Spain
The incarceration of a parent (a husband or a wife) can adversely affect the children left behind. Moreover, children may become orphaned or homeless if their parents serve prison time.
However, the Aranjuez Prison in Spain offers programs where parents can live their everyday lives in prison dormitories. This condition is the best option for parents because they will have an opportunity to be present for their children.
Champ-Dollon Prison – Switzerland
The maximum-security prison of Champ-Dollon has sizable clean rooms with basic amenities for the prisoners, making it seem like a natural haven for incarcerated individuals. 
Her Majesty's Prison (HMP) Brixton – England
Brixton Prison is a men's correctional facility in South London's London Borough, Lambeth.
Despite the intimidating appearance of HMP Brixton, the facility's inmates enjoy various classes, activities, and amenities. 
The institution even has a classy "prison restaurant" called The Clink. 
Sark Prison
Sark Island is notable for housing what is likely the smallest prison that is still in operation worldwide.
The prison was built in 1856 and has two adjacent cells, each measuring 6 feet by 6 feet and 6 feet by 8 feet. Additionally, a narrow hallway measuring three feet wide runs the entire length of the building in front of the cells. 
Sark is a tiny island in the western English Channel and part of the Bailiwick of Guernsey. This relatively small piece of land is one of the old continent's most tranquil and unpolluted regions because there are no cars or street lights.
Chillon Castle – Switzerland
The Chillon Castle in Switzerland, near Lake Geneva, has served various purposes. To illustrate, this structure has functioned as a medieval fort, a military checkpoint, and a prison. 
The castle, located right amidst the Alps, has stunning architecture and serves as a private residence for summer vacations.
Château d'If
Individuals can visit the Château d'If via boat at the Vieux Port in Marseille, France. The building, with its silo-like structure and historical value, may have served as an inspiration for Alexandre Dumas's novel "The Count of Monte Cristo."
Best Prisons in Asia
Below are some of the best Asian prisons:
Qincheng Prison – China
The Ministry of Public Security's Qincheng Prison is a maximum-security facility close to Xiaotangshan in Beijing, China's Changping District.
The luxurious prison contains many orchards and fish ponds. 
Moreover, most inmates are senior government officials who can enjoy eating fresh fruits while serving their sentences, watching HDTV, and taking in the surrounding misty hills.
Cebu Provincial Detention and Rehabilitation Center – Philippines
The Cebu Provincial Detention and Rehabilitation Center (CPDRC) is a correctional facility famously known for its dancing inmates. 
This prison incorporates choreographed exercises into the inmates' routine as part of rehabilitation.
Pondok Bambu Prison – Jakarta, Indonesia
A report regarding Indonesian prisons suggests that some offenders enjoy a high standard of living while incarcerated, including flat-screen televisions and king-sized mattresses.
For example, in 2009, authorities discovered a businesswoman's cell at Pondok Bambu Penitentiary in East Jakarta to have a nanny, a baby playpen, and a nearby karaoke bar. 
Onomichi Prison – Hiroshima, Japan
The Onomichi prison in Hiroshima houses elderly individuals guilty of criminal offenses. 
Nearly every senior inmate at Onomichi is given a cell with a TV, a tatami-mat floor, a sink, a desk, and a toilet. When they are not in their cells, elderly individuals' may keep their personal belongings in sealed luggage.
Kresty Prison – Russia
Kresty Prison, a correctional facility in St. Petersburg, Russia, has housed more than 12,000 inmates. 
The overall plan for renovating Kresty Prison has incorporated many of the usual elements of planned communities, including:
Workshops
Hospital
Sports facilities 
A Hotel for visitors 
A concert hall
Saunas
A shooting range for the prison guards
A museum
Religious spaces
Best Prisons in Africa
Here are some of the best correctional facilities in Africa:
Luzira Upper Prison – Uganda
Incarcerated individuals in Luzira Upper Prison have more responsibilities than the average prison in the United Kingdom or the United States.
Inmates are responsible for maintaining the harmony and operation of the housing units where they reside. 
The institution also encourages learning among inmates, as many men pick up carpentry skills and pass them on to others.
Furthermore, Luzira's recidivism rate is less than 30 percent, which is significantly lower than that of the United Kingdom and the United States.
Sala Prison – Morocco
Sala has large single rooms for affluent inmates. These VIPs may also own cell phones and serve their terms in luxurious "Abu Dhabi" suites.
Best Prisons in South America
Below are a few of the best prisons in South America: 
Cordillera Jail – Chile
Incarcerated officers guilty of murders, torture, and other crimes committed under Gen. Augusto Pinochet's 1973 to 1990 dictatorship in Chile served time in far better conditions at the Cordillera prison. 
The prisoners' residence consists of small cottages with individual bathrooms, hot showers, and natural light.
On 2013, Sebastian Pinera, the former president of Chile, shut down the luxurious Cordillera facility.
San Pedro Prison – Bolivia
El penal de San Pedro (Saint Peter's Prison) or San Pedro Prison is the largest correctional facility in La Paz, Bolivia. The institution is famous for being a society unto itself. 
In contrast to most prisons, San Pedro's inmates work in the neighborhood, own or rent their own homes, and frequently reside with their families.
San Antonio Prison – Venezuela
San Antonio Prison is also known as the "party prison"  due to it looking like a nightclub more than a prison. 
There are pools, BBQ pits, and dancing crowds everywhere. Families and overnight guests may stay in the penitentiary and enjoy themselves. 
The armed guards at the gate are the only feature that distinguishes San Antonio from a block party.
Best Prisons in Oceania
Below are some of the best prisons in Oceania:
Otago Corrections Facility – New Zealand
The 335-bed Otago Regional Corrections Facility (ORCF) was the third of four new prisons built due to the Department of Corrections Regional Prisons Development Project.
There are separate units within a sizable open area of a highly secure perimeter. There are also accommodations and amenities like kitchens, manufacturing spaces, and program rooms.
Alexander Maconochie Centre – Australia
The Alexander Maconochie Centre (AMC) is the sole minimum-to-maximum correctional facility in the Australian Capital Territory (ACT). The AMC houses convicted individuals and remands inmates of all genders.
The AMC has housing units arranged around a "town center" and the primary facility area in an open campus concept. 
Cellblocks, domestic-style cottages, a crisis support unit, a management unit, and a transitional release center are among the lodging options at the AMC.
Long Bay Correctional Centre – Australia
The Long Bay Correctional Complex, also known as Long Bay, is a detention facility containing maximum and minimum security prisons for males and females. 
The institution has a dedicated hospital to care for inmates, psychiatric cases, and remandees. 
Fremantle Prison – Australia
Fremantle Prison, a former Australian prison and World Heritage Site, is located in Fremantle, Western Australia. 
There are cottages, jail gatehouses, cellblocks, surrounding walls, and tunnels on the six-hectare (15-acre) property. 
Frequently Asked Questions (FAQs)
Which country has the best prisons?
There is no specific country that has the best prison. 
However, many experts suggest that the Nordic countries, including Finland and Norway, have some of the best prisons worldwide.
Which region has the toughest prisons in the world?
Each country or jurisdiction implements varying levels of prison restrictions. Consequently, it is near impossible to determine which location has the strictest regulations.
However, maximum security prisons are typically the most restricting of all prisons worldwide.
Can you sleep all day in jail?
You can sleep all day in jail if you are an individual waiting for court sentencing or early release from prison. Sleeping in jail may also be an option for individuals transferring from one prison to another,
What are violent criminals?
Violent criminals have committed physical harm or threatened their victims with violence. 
Rape and sexual assault, robbery, assault, and murder are examples of violent crimes.
Are there any luxury prisons in the world?
Yes, there are several luxury prisons worldwide. Some of them are Bastoy Prison in Norway, HMP Addiewell in Scotland, and Otago Corrections Facility in New Zealand.
References